Catalogue.
Support E.MOTION.
Wenn du uns mit einer kleinen Spende unterstützen willst, senden wir dir als Dankeschön unseren E.MOTION Katalog zur Ausstellung. Neben Informationen und Bildern zu den einzelnen Projekten, erhältst du spannende Einblicke in den Entstehungsprozess und Gedankengang rund um die Projekte und die Ausstellung.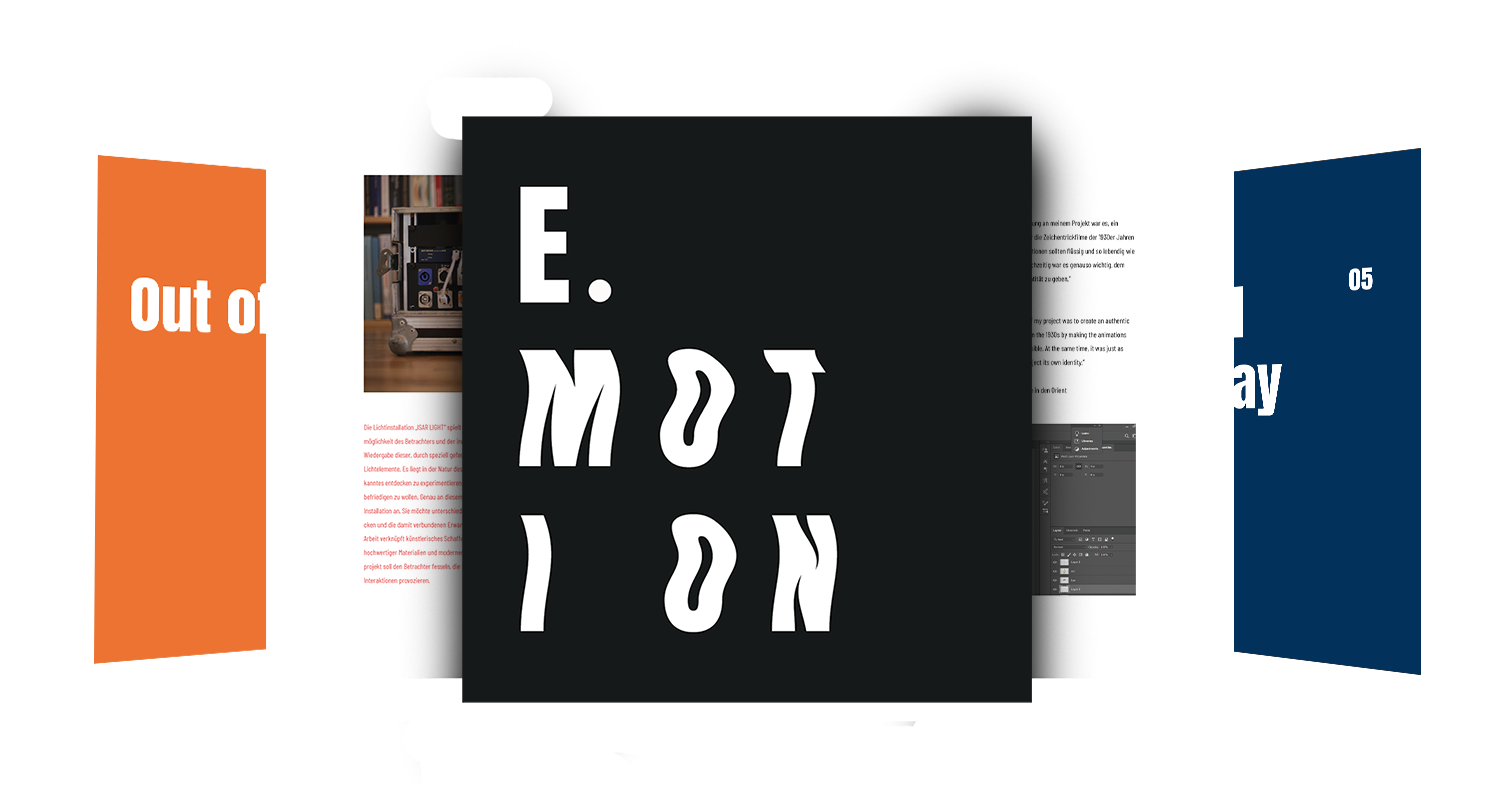 Get in contact.
Wenn du an einer Spende und dem Katalog interessiert bist, kontaktiere uns gerne! Fülle dazu einfach das Kontaktformular aus. Vielen Dank!
If you are interested in donating and getting the E.MOTION catalogue, feel free to contact us by filling in the form. Thank you very much!